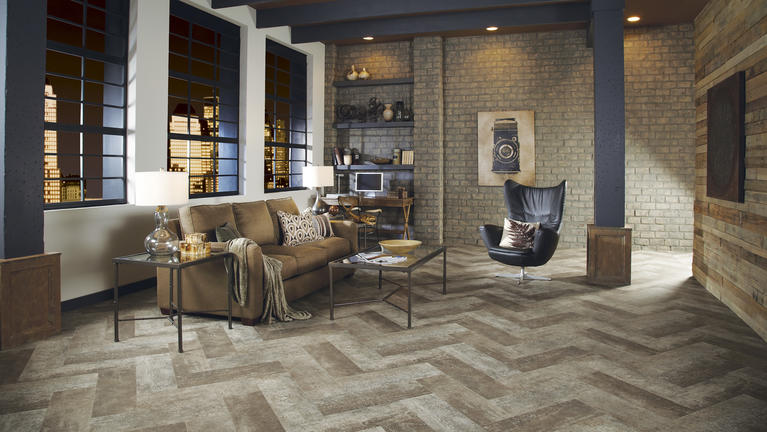 Declutter Your Open Storage Spaces
It's about this time of year that it always happens. The fanfare of the holidays is over and you are deep into winter, but spring seems too far away to fathom. It's about this time that the walls start closing in and you feel like you are trapped in your home surrounded by clutter. It's at that moment when you may feel caught between moving out for the next three months and donating all your possessions to charity, that you snap back to reality and come to grips with the fact it's time to declutter. Start by tackling only the spaces that will be seen, and leave the additional mess behind closed doors, for another day.
Here are 5 quick and easy ways to tackle decluttering your open storage spaces:
- Step back and evaluate. Envision what you want a bookshelf or cabinet to look like when you're done. How much stuff do you truly want to store? What balance of décor to storage is the proper ratio? 
- Start with a blank slate. As you remove everything from your cabinet, take the time to evaluate your items and make edits. Make three piles: what do you want to keep, what do you want to store and what can you donate. Think about how often you use the items on your shelves.
- Seize the opportunity to clean your open storage space while you have everything removed. Remember to wipe off all of the items that were in the space too.  Another décor idea to think about while your cabinet is empty is to paint the back of the cabinet or bookcase. Try a fun pop of color to brighten up your space. 
- Try to infuse something new into your shelving décor. Our go to décor items for open shelving and bookcases is pretty typical: photos, plants, candles and so on. Try mixing it up a bit with something new or unexpected to revive your tired shelves. 
- As you begin the process of reassembling your open shelves continue to edit and reevaluate your collection. If you are a huge lover of books, decide what books absolutely need to go in the bookshelf for quick access and what ones can be relegated to a box or storage container. 
Take advantage of this time of year, before spring hits and we are lured outside by the warmth and sunshine. Start to declutter those open spaces! You may even be inspired to tackle the one behind closed doors, or in my case, not. We would love to see how you are decluttering your open shelving! Take a photo and tag us on Facebook or Instagram.