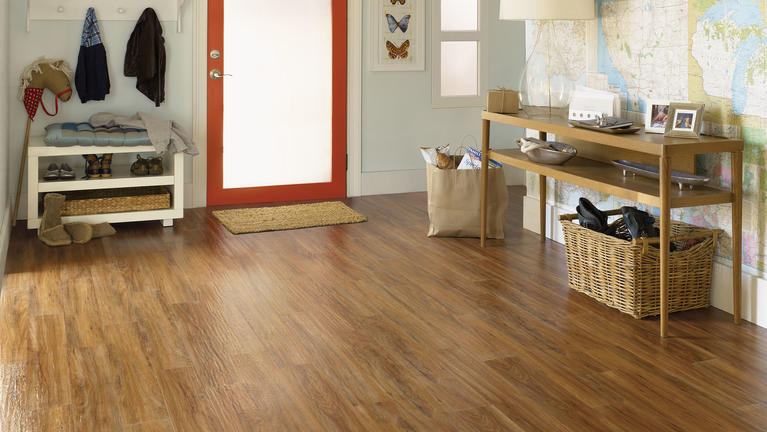 Sustainable Interiors With a Modern Edge
With a wide range of stylish, environmental materials available, you can get a home design that's polished and visually stunning, while improving the health of your home—and the Earth. 
A Tale of Two Tones
It's second nature for designers to refer to colors as cool or warm, but what does that mean to you? If you picture the color wheel, we generally think of red, orange and yellow as warm and violet, blue and green as cool. Discover inspirations on mixing tones in a palette to spark up a room or any space in your home. 
Declutter Your Open Storage Spaces
Discover five quick and easy ways to tackle decluttering your open storage spaces including bookshelves and cabinets. 
DIY: 3 Easy Ways to Update Your Bathroom
Bathroom makeovers can seem like one of the most daunting rooms in the house to redo, but this is also where the potential for increased value to your home is. Plus, a few quick swaps is all it takes to see a huge difference.